Church School
++++++++++++++
The 2017-2018 Sunday School year will begin on Sunday, September 17, with a Moleben during the Liturgy for the Sunday School teachers and students. The first day of classes will be after Liturgy. Anyone who would like to join our Sunday School program please contact Fr. Emil.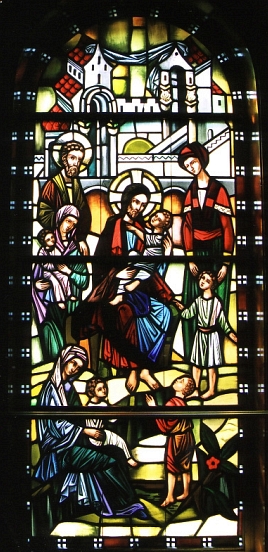 But Jesus said, "Let the little children come to Me, and do not forbid them; for of such is the kingdom of heaven." (Matt. 19:14)

The spiritual development of our next generation of members is of great importance to our parishioners. Our Church School program emphasizes learning about the doctrine, dogma, history, and traditions of the Orthodox Church. Our children range in are from pre-school to high school. Classes are Sunday mornings following Divine Liturgy, from October to June. If you would like to participate in our Sunday School program, please contact Fr. Emil.
++++++++++++++
A Parish of the Moscow Patriarchate in the USA